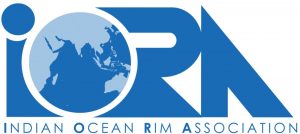 WORKSHOP ON SALTS AND CHEMICALS EXTRACTION FROM SALINE WATERS FOR IORA COUNTRIES
October 15-17, 2019
Tehran – I.R. Iran
Organizers:
IORA Regional Centre for Science & Technology Transfer (RCSTT)
Sharif University of Technology, Institute of Water and Energy (IWE)
In Cooperation with:
The Institute of Seawater Desalination and Multipurpose Utilization (ISDMU), Tianjin, SOA, China
(IORA RCSTT Coordination Centre on Desalination Technology)
Iranian Research Organization for Science and Technology (IROST)
Regional Centre on Urban Water Management (RCUWM-Tehran), under the auspices of UNESCO
Organizing Committee:
Dr. Tahereh Miremadi, RCSTT, tamiremadi@yahoo.com
Dr. Ali Asghar Alamolhoda, IWESUT, alamo@shaif.edu
Ms. Fereshteh Moradi, RCSTT, fereshteh.moradi@gmail.com
Dr. Bijan Rahimi, Sharif University, bijan@sharif.edu
Dr. Soheila Shokrollahzadeh, IROST, shokrollahzadeh@yahoo.com
Dr. Ali Chavoshian, Director, RCUWM-Tehran, chavoshian@gmail.com
Dr. Madjid Abbaspour, SUT, abbpor@sharif.edu
Introduction
Seawater and unconventional water sources (such as brine discharge from operational desalination plants, wastewater, produced, mine, and hypersaline waters) contain large quantities of valuable salts, minerals, and chemical elements. On the other hand, the severity of potential environmental impacts of the unconventional sources is one of the critical issues, in recent years.
The goal of this workshop is to introduce commercialized, developed and state-of-the-art technologies, environmental impacts and marketing of salts and chemicals extraction from the above-mentioned unconventional water sources, with the aim of reducing the environmental impacts, producing and utilization of salts and chemicals as by-products, and exploring marketing activities and international trade.
Objectives
Establishing relations between specialists in the field of salt extraction as a trans-regional measure
Trying to develop a regional market through the exchange of information and experiences
Exchange of information on existing and new technologies in this field
Attracting local and foreign investors to develop related technologies
Changing the views of the water desalination industry stakeholders in relation to the saline water produced by desalination systems as a valuable resource
Programme Topics
Extraction of valuable (such as Magnesium, Bromine, Silicon, Manganese, etc.) and trace elements (such as iodine, lithium, cesium and deuterium, etc.) including methods and technologies
Salts and chemicals marketing, economic values, and the possibility of international trade
Technical and economic feasibility of the extraction processes (commercialized and state-of-the-arts methods)
Environmental impacts and energy requirements of extraction processes
Dual-purpose desalination plants with both water and, valuable salts and chemicals productions (technologies, economic and worldwide experiences)
Salts and chemicals extraction from produced water, hypersaline water, and mine water sources (technologies, economic and worldwide experiences)
Target Group
Experts from IORA Member States/Dialogue Partners, R&D institutions, professionals, investors, and entrepreneurs involved in technology development with wide experience in chemicals extraction from saline waters are invited to attend this workshop. The participants should have a rich specialized knowledge of technology applications including technology transfer in the field of salts and chemicals extraction from saline waters and the related areas.
Proposed Site Visit:
Sangineh Mining Co.: Sanat St., Garmsar Industrial Town, Garmsar, Semnan, Iran (about 2 hours car- driving distance from Tehran)
Registration
Each IORA Member State is invited to nominate one representative (expert in mineral extraction, desalination technology and related fields) to participate in the programme on the recommendation of the focal points of the respective country. Upon request to the organizing committee, a second participant may also be accepted under certain conditions.
All participants are required to complete the registration by filling the Registration Form provided in Annex-I, including a short profile/ bio-data (max. 200 words), with endorsement of the IORA Focal Point in their countries. Completed Registration Forms, copy of passport and personal photo must be sent to the RCSTT Secretariat through email to info.rcstt@gmail.com, tamiremadi@yahoo.com, fereshteh.moradi@gmail.com and a copy to IORA Secretariat at hq@iora.int by September 1, 2019.
Participants are required to give a Country Report presentation at the workshop outlining their country experiences about the workshop content. An electronic version of the presentation and a Microsoft word format of the presentations should be forwarded via email at least two weeks before the meeting.
HOSPITALITY
Full hospitality will be provided for one participant per Member State. It will include air ticket (economy class), hotel/guest house accommodation, meals and transport to and from the airport.
The second participant will be accepted under a local hospitality, that is, he/she will be provided only with hotel/guest house accommodation, meals and transport to and from the airport  (No air travel cost is provided).
VISA PROCEDURE
All Delegates must hold a valid passport with validity of at least 6 (six) months from the intended date of entry. The Organizing Committee will assist to facilitate visa issuance for all the delegates who require a visa to enter I.R. Iran. The visa should be valid for the duration of International Training Workshop. Formal invitation letters will be sent to the delegate/s nominated by their respective IORA National Focal Points.
VENUE
Tehran, Islamic Republic of Iran
Location (To Be Finalized)
PROGRAM DURATION
The program will be conducted from October 15-17, 2019, which includes a two-day workshop and a one-day technical visit.
Download Workshop Announcements and Syllabus  English     Persian-فارسی
Download Registration Form (Workshop on Salts and Chemicals)